There are many flattering short curly hairstyles for those who have been blessed with naturally curly or wavy hair. And the shorter your hair, the less weight on your curls. As a result, they will have more life, volume, and movement.
Short haircuts have virtually low maintenance and always classy, plus never go out of fashion, especially in the warmer seasons.  We have put together a list of our favorite short curly hair styles for women of any age.
As always, to get started with one of these styles click here to request an appoint at CJ Warren Salon & Spa!
1. Short Curly Ringlets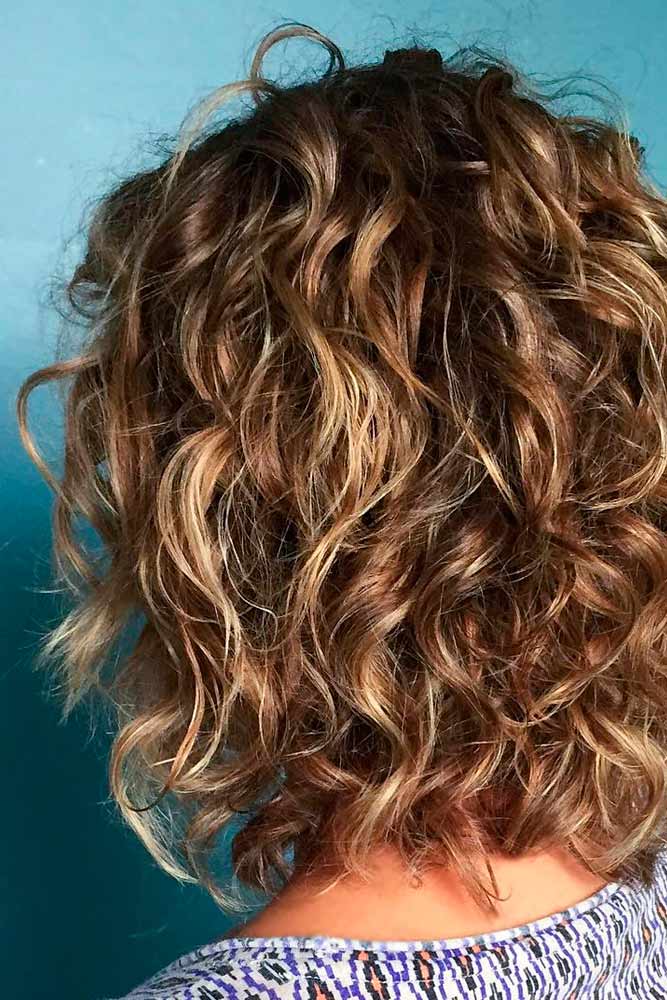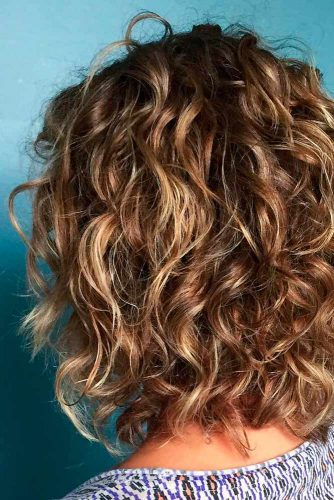 Ringlets are among the most versatile short curly hairstyles. They can be classy and sophisticated or flirty and sexy. If you want the option of pulling your hair back with a few curly tendrils framing your face for a seductive effect, leave your curls a little longer.
2. Curly Pixie Hairstyle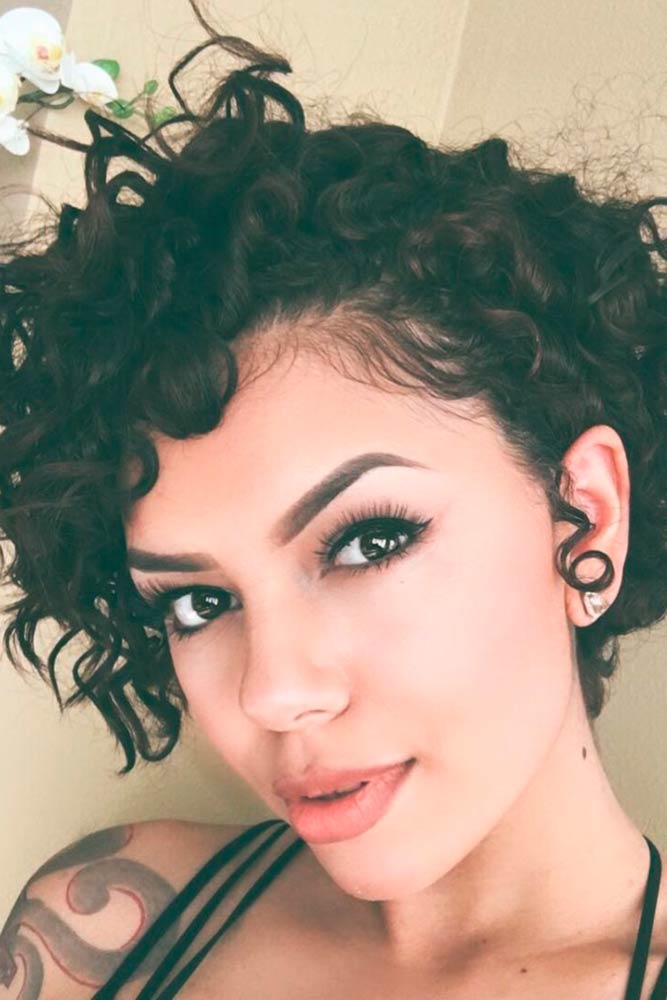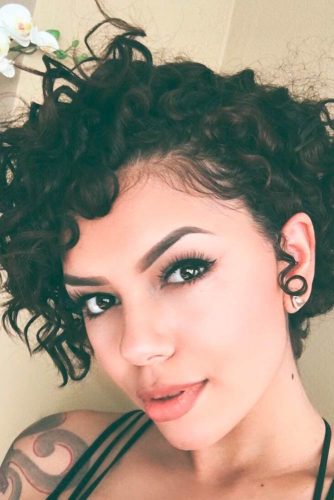 This short curly pixie works great if you are looking to get your hair away from your face to highlight those eyes or cheekbones. It is easy to style and always looks classy. For a bolder look, add some color or highlights to make this style pop.
3. Choppy Layers with Balayage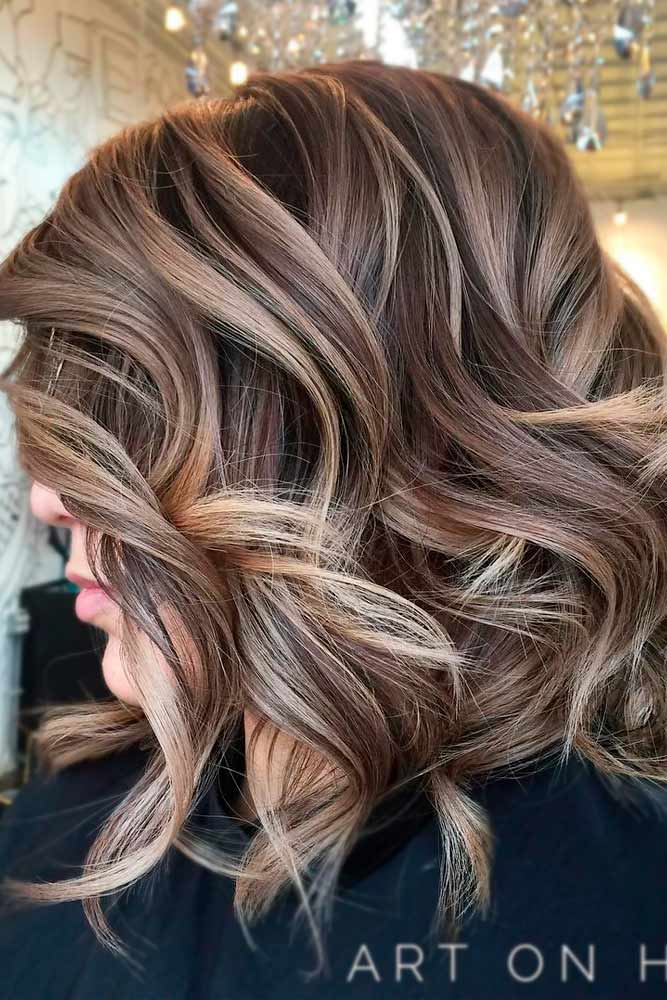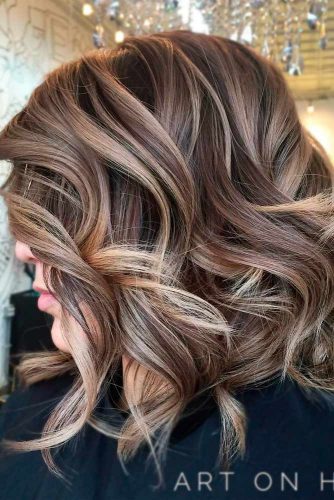 This cool style in ash blonde with balayage blends seems so carefree. The carefree look is achieved by adding choppy layers and thus making it a textured cut. When styling, it is significant to accentuate rather than hide the texture. Use a qualitative texturizing styling product when waving your hair.
4. Short Curly Thick Hair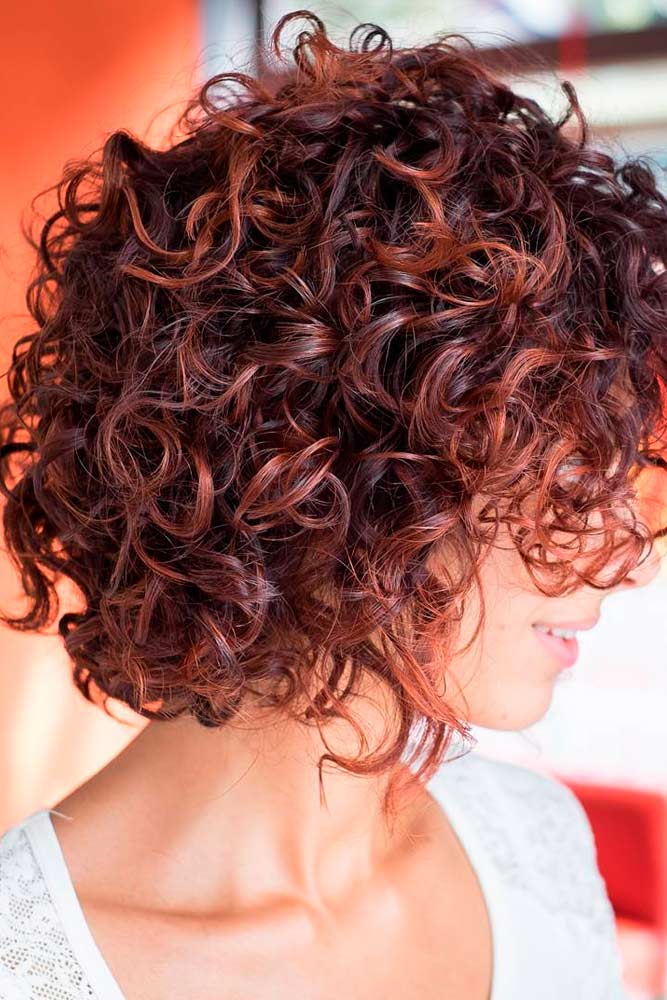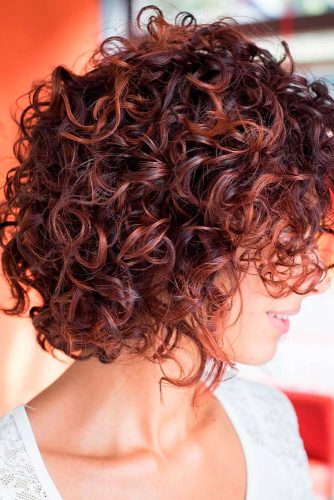 For those with especially thick, curly hair, this kind of short curly hairstyles is perfect. It won't weigh down your hair, thus taking away your curls. It may seem a bit too short for some, but the perfect volume and drastic definition of the curls is so dramatic that you won't miss the length at all. Plus, it's so easy to maintain. You can either blow it dry with a round brush to fluff out your tresses or let your gorgeous locks air dry for that sexy look that never goes out of style.
5. Short Wavy Curls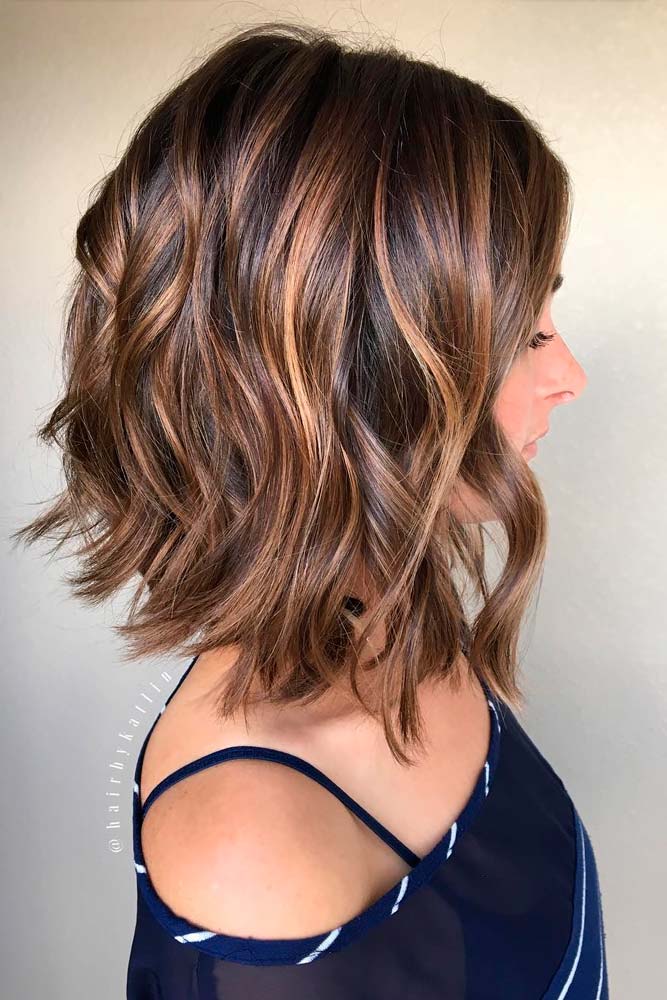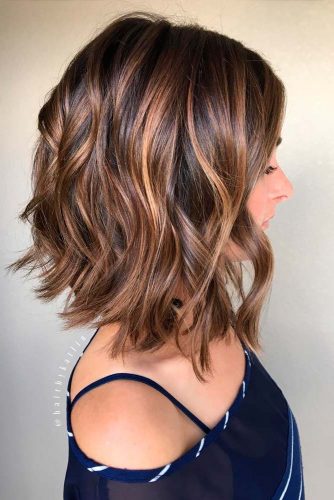 Not everyone is blessed with perfect ringlets, but that doesn't matter. Soft waves are just as stylish. If you don't have the time to enhance your natural waves with a curling iron or wand, you can simply apply some product and let your hair air dry and showcase those gorgeous waves!
6. Classy Wavy Bob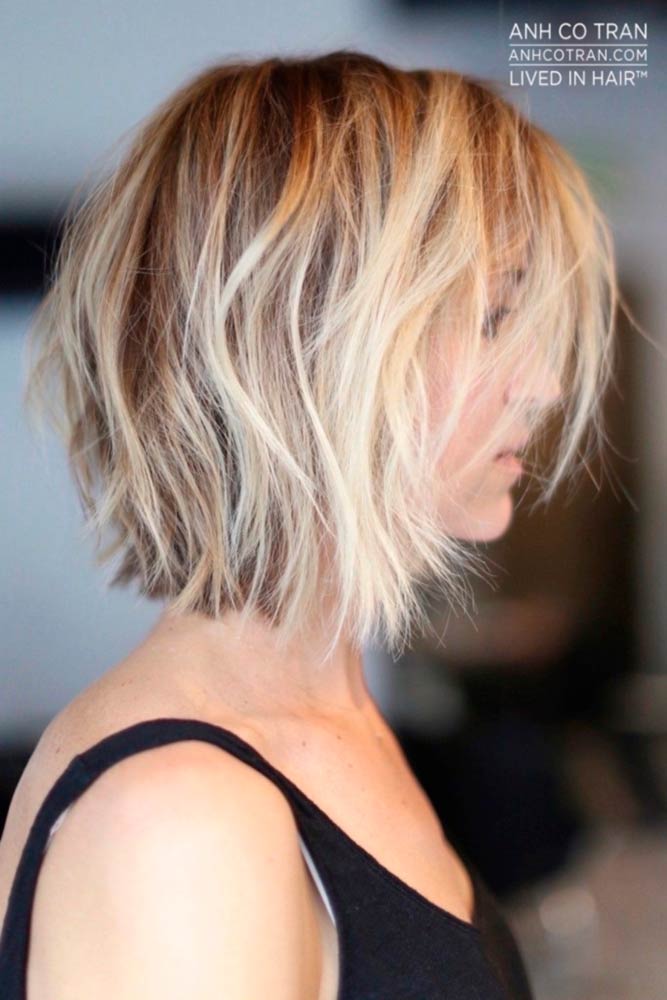 This shorter bob is perfect for any age. With very slight layers, it adds volume and depth to your hair and allows for natural movement. Simply add a little product, run your fingers through your hair and go. These pretty little wavys are timeless and chic and will never go out of style.
7. Chin Length Curly Bob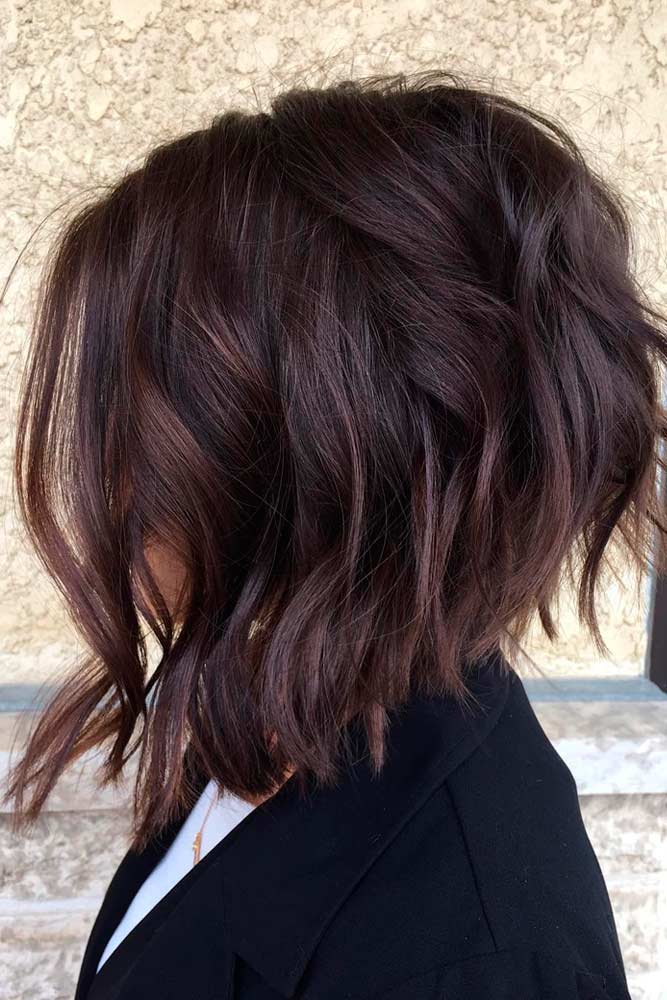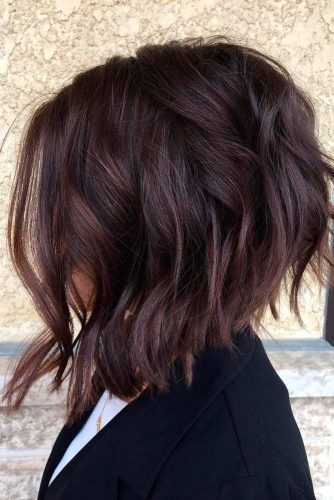 This slightly angled curly bob has slightly longer layers in the front with a gradual angle from the back. The loose ringlets that are soft and feminine frame your face perfectly when cut just under the chin for a chic look and feel.
8. Short Curly Hair with Bangs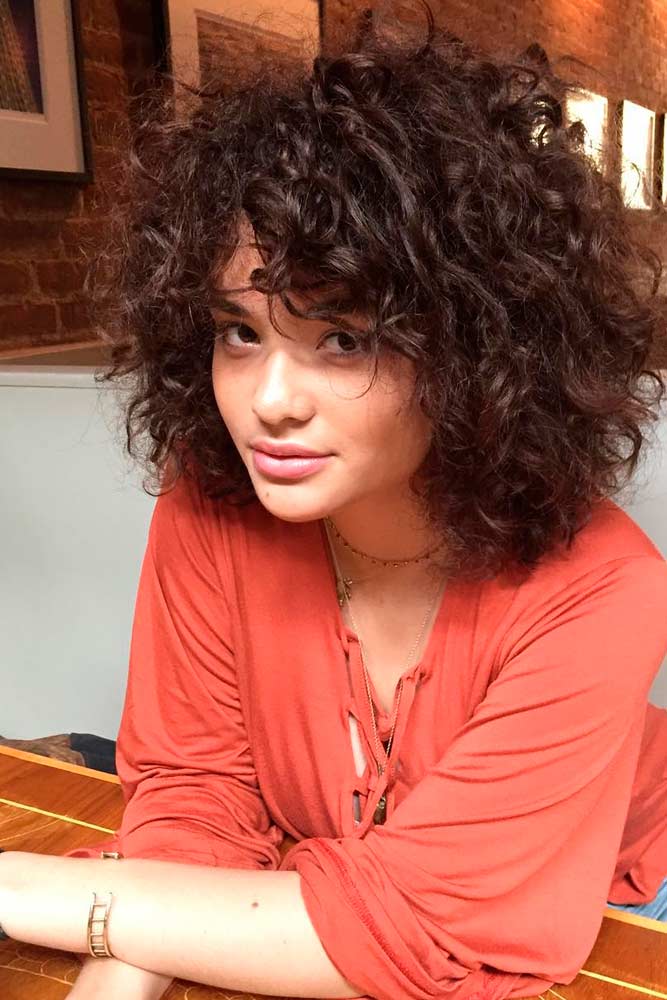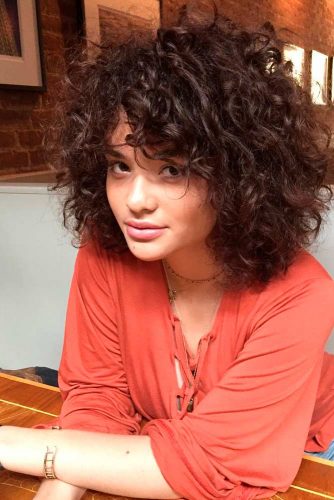 Bangs tend to go in and out of style every few years, but they are always flattering for short curly hairstyles. Whether you wear your bangs blunt or off the side, they add a look of mystery to your bouncy curls.
9. Short Layered Curls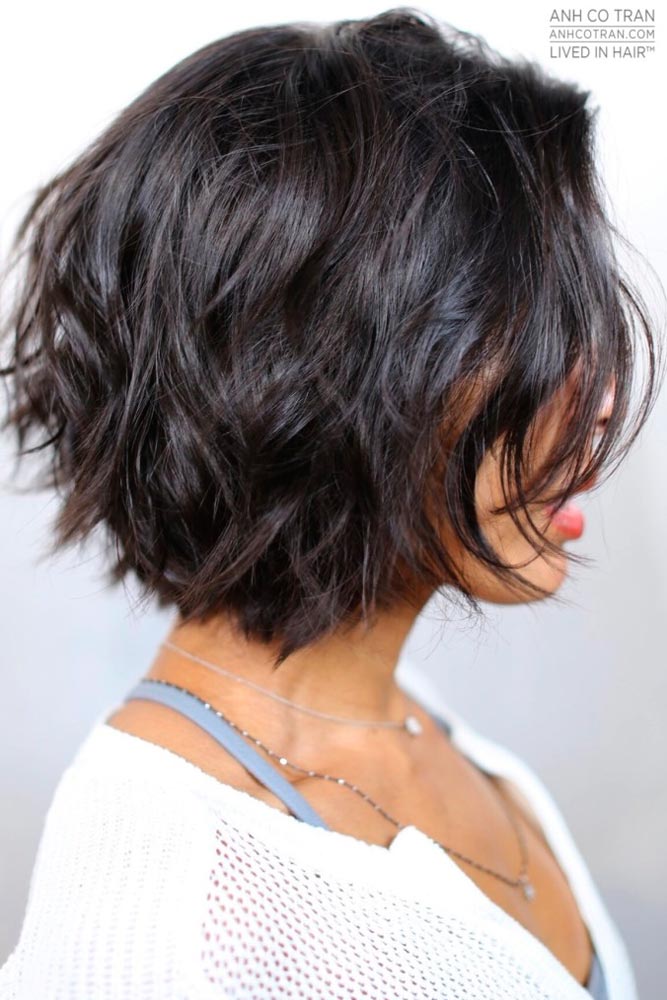 Despite what you have heard, you can still add layers to shorter curly hair. This cute short style has layers of varying length to add texture and volume for a playful, fun look that is timeless and classic.
10. Tousled Curls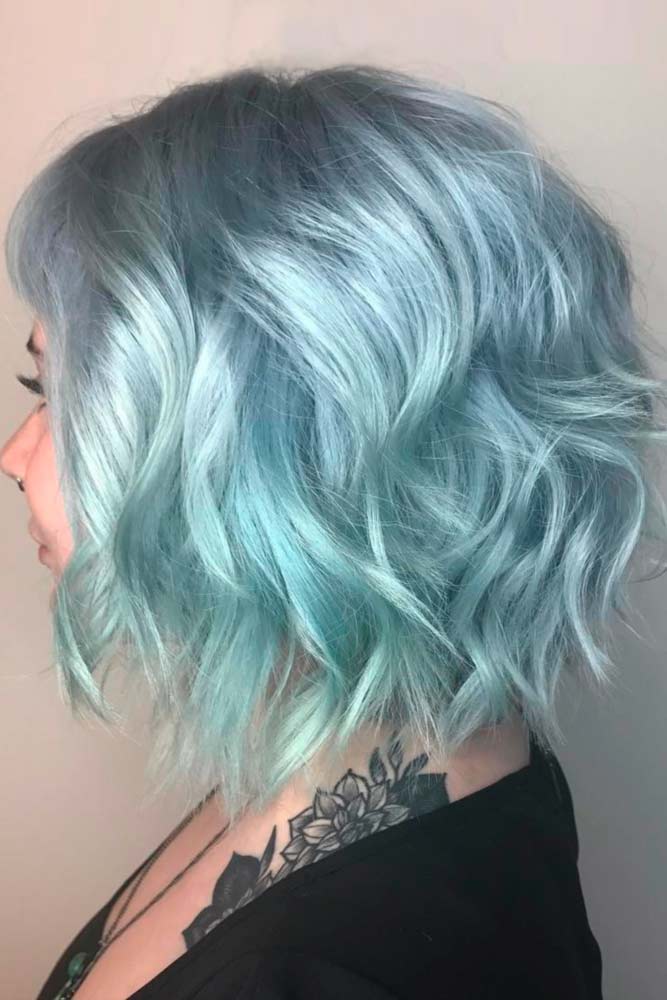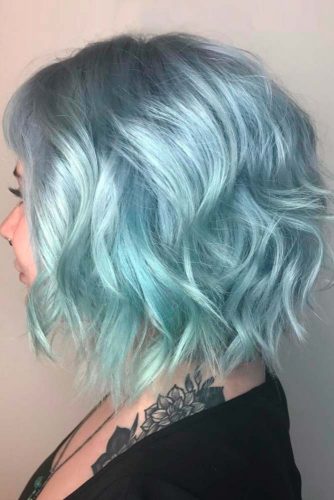 Short curly hair is perfect for that carefree, tousled look. The best part about this look is that it requires little to no effort. Simply wash your hair with a good curling shampoo, conditioner, add a little product such as a curling wax or serum and go. Tousled curls are fun and sexy.
11. Side Swept Curly Hairstyle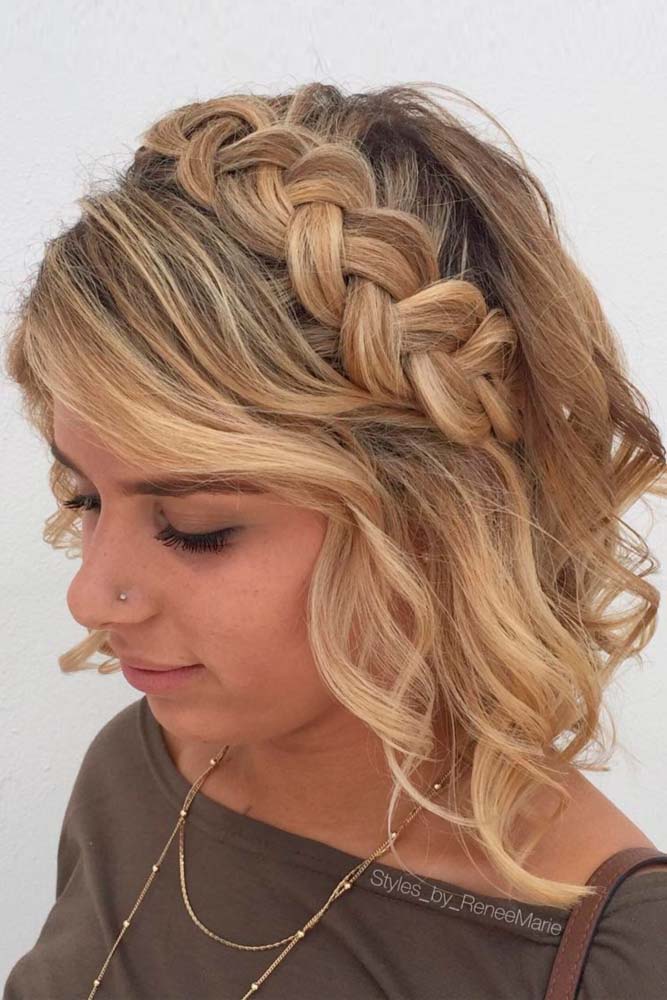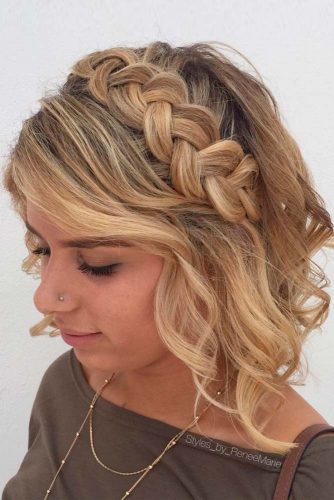 This look is timeless and elegant. If you have a round face, you don't want to sweep your hair straight back as it won't flatter your facial structure. Simply sweep your bangs to one side for a playful and flirty look. The loosely styled tresses will add volume and bounce to your hair.
12. Part A-Line Short Curly Bob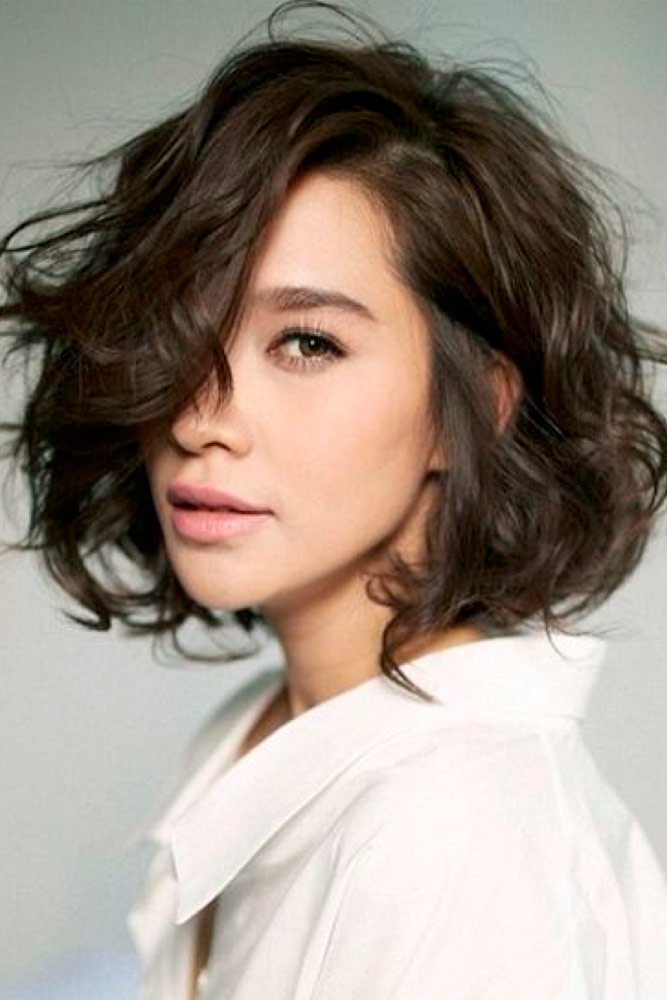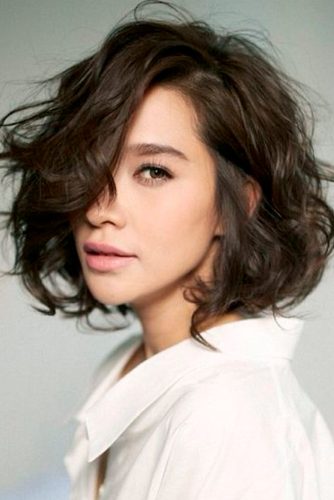 This look works great for those with an oval shaped face. The center part and loose ringlets make for a sexy, sophisticated do. The shoulder-length curls still leave room to pull your hair back if needed, but this look works best with the loose ringlets gently framing your face.
13. Vintage Updo with a Handmade Flower Crown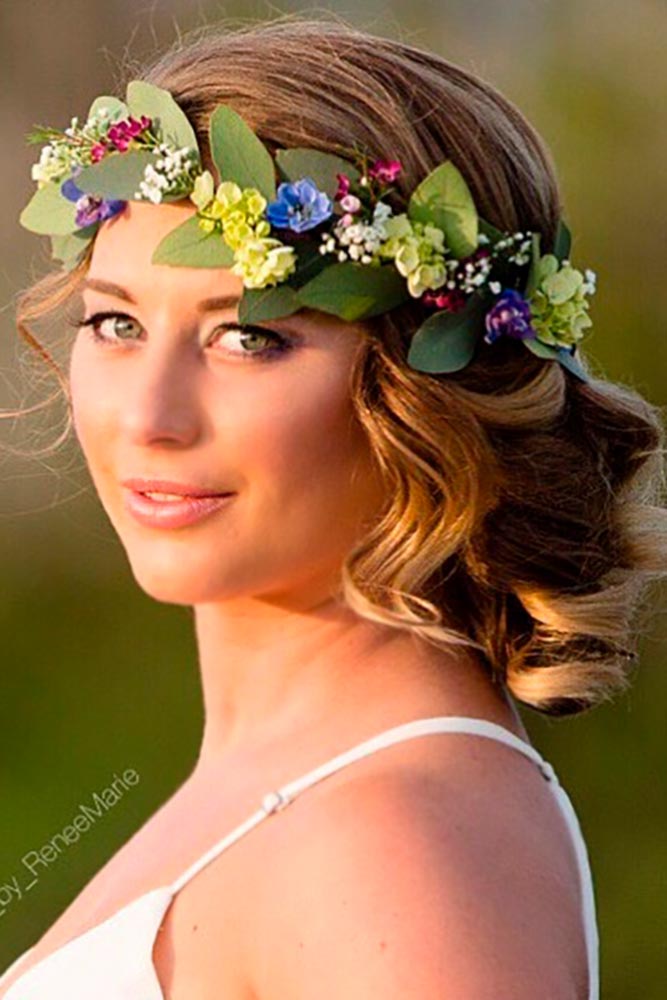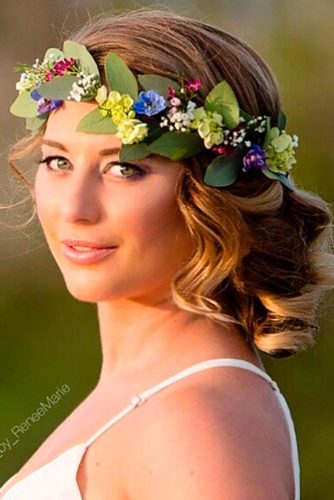 Jazz up your elegant updo with a flower crown accessory and thus add a romantic flair to your image. This style is especially popular among brides nowadays. They love it as an updo accentuated with a flower crown can make any bride blossom with her beauty. So, it's a great alternative to tiaras, headbands, and veils.
14. Magician Color Splash on Bob Haircut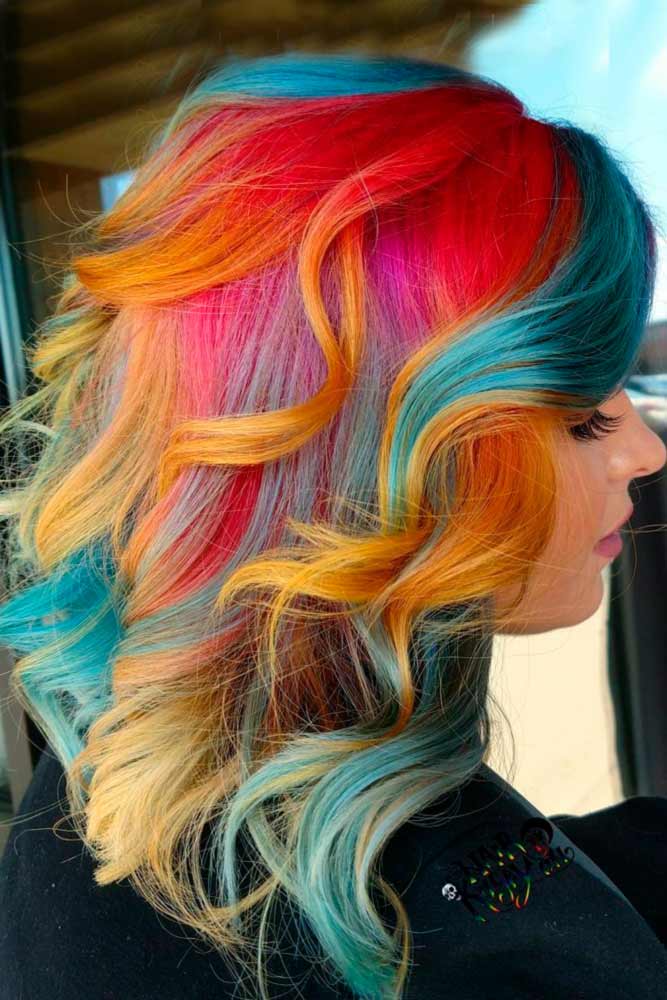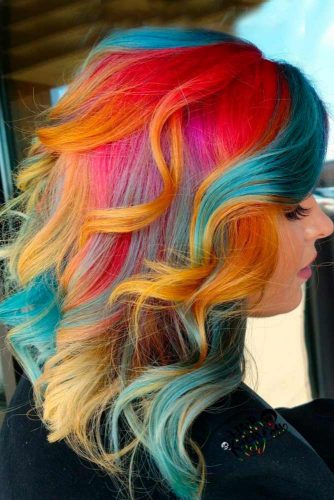 Are you feeling especially daring these days and would like to share your bright side with the whole world? Then this hair look is exactly what you need. It's like you have a rainbow in your hair! The most creative ladies will be excited about such a variety of vivid shades.
15. Lovely Platinum and Light Pink Mix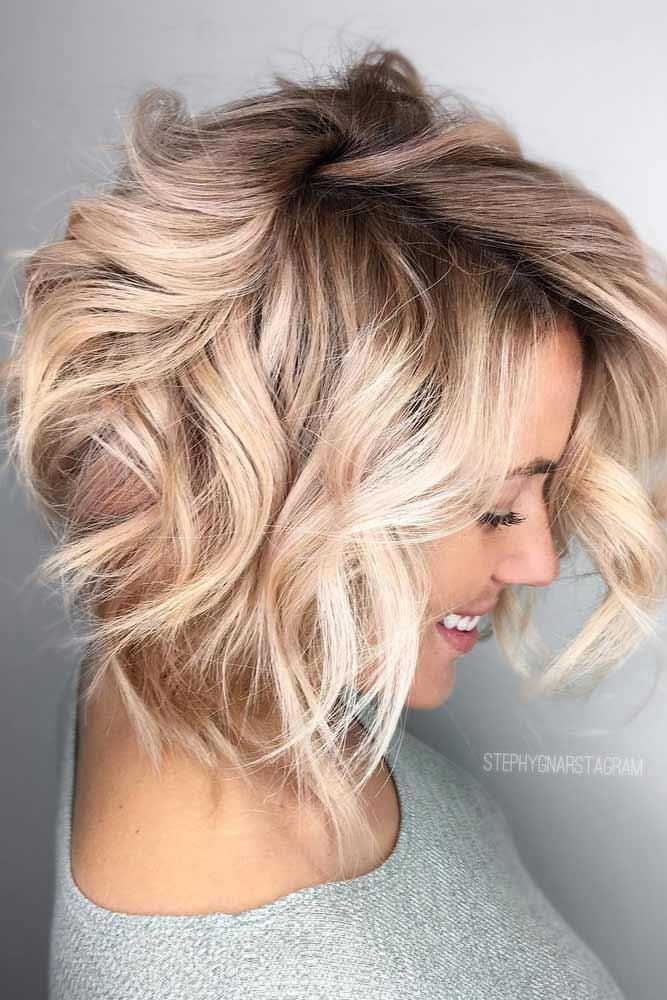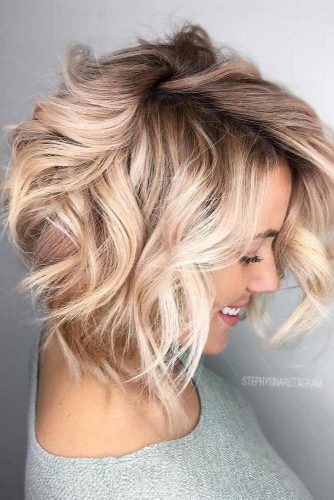 Every girl dreamed to have a doll-like hair in her childhood. If you are still dreaming about it, then this is what you should do! Just blend in your perfect platinum curls a little bit of pink, and a Barbie will be looking at you from the mirror. You do not have to worry that you will look childish with such hair. On the contrary, you will acquire that feminine, gorgeous rose gold look. Prepare yourself for tons of compliments!
16. Sexy Modern Texture for Short Curly Hair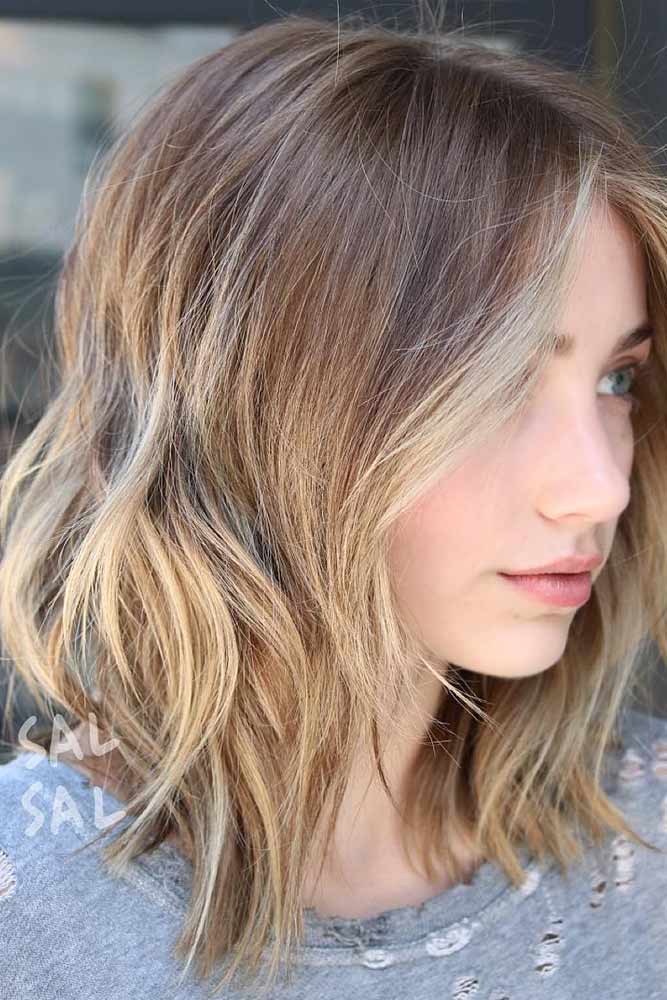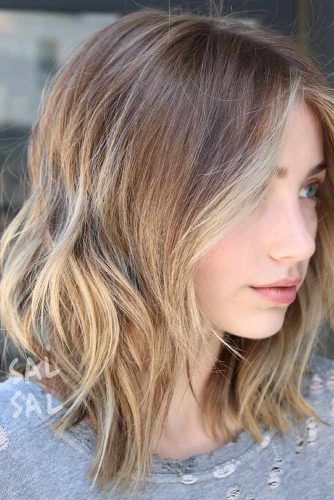 This option is for those who have a little bit over-grown A-line bob or who has just got a long bob that reaches a collarbone and has layers of different lengths. What you need to do is just add some cute beach waves and your stunning hair-do is ready! Sounds so easy that you can't wait to try it out, can you?
17. Beautiful Wavy Blonde Balayage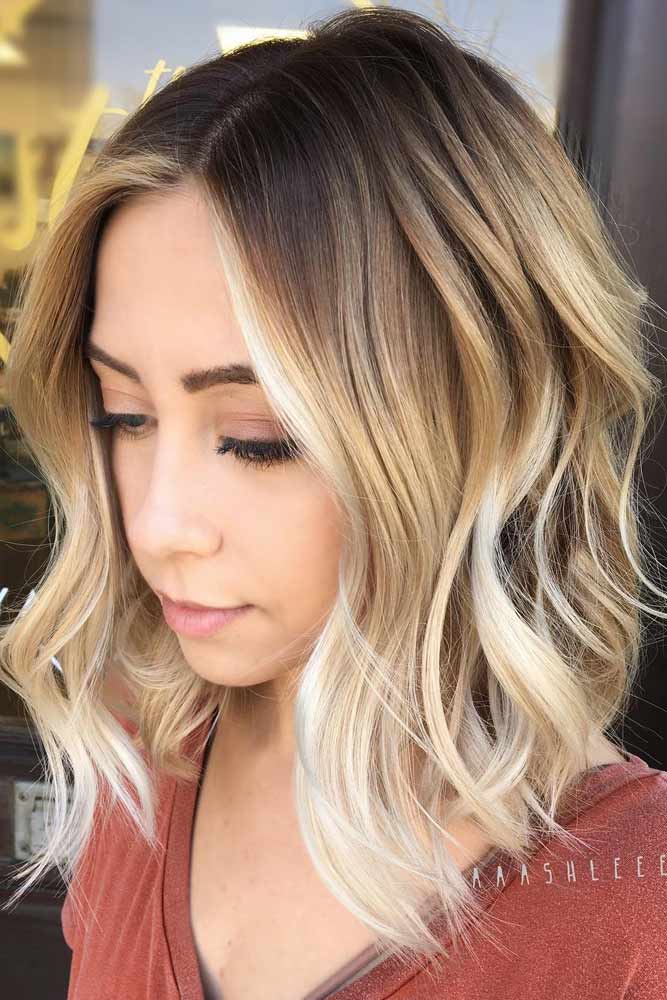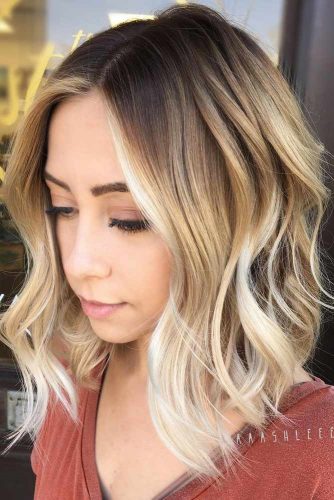 This hairstyle is ideal for those who are dying to add up some volume to their mane. Just add some girly waves to your straight hair to achieve a chic look. To compliment the texture, mix blonde with caramel and chocolate shades. This is that perfect easy style you can wear everywhere – be it an everyday look or a look for some fancy occasion.
18. Shaved Pixie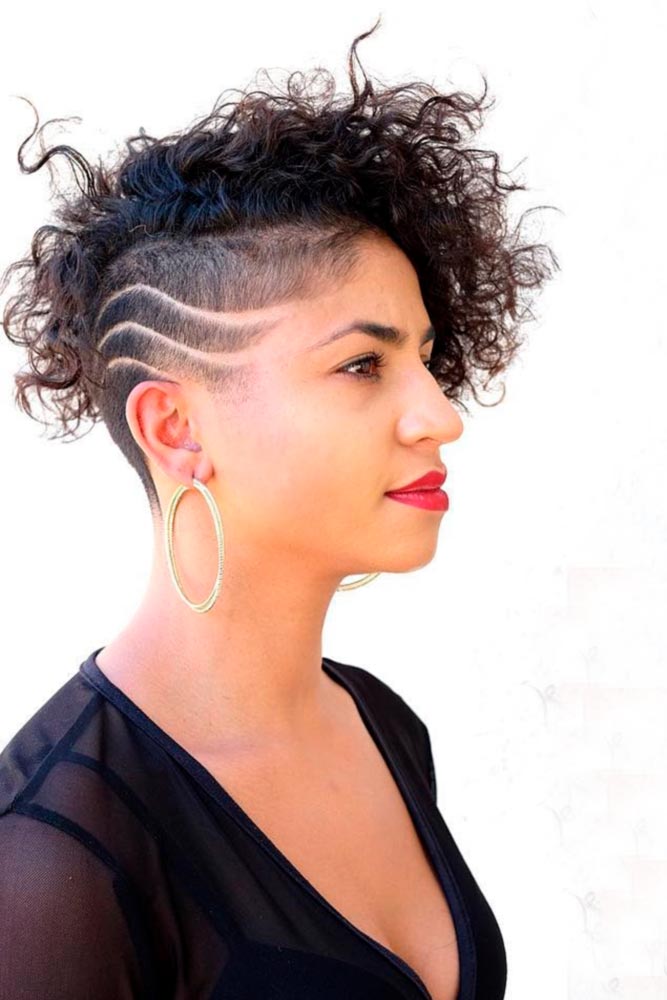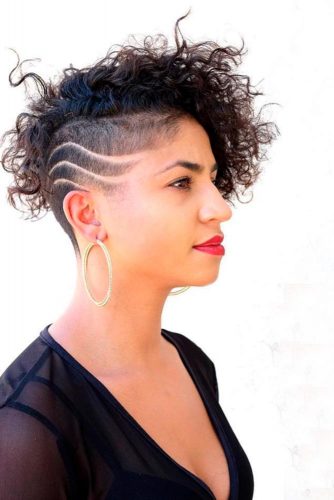 The best way to show everyone around that you are one of those women who are not afraid to stand out is to style your hair accordingly. A swept pixie with a nice undercut suits even those with curly hair.
19. Inverted Auburn Bob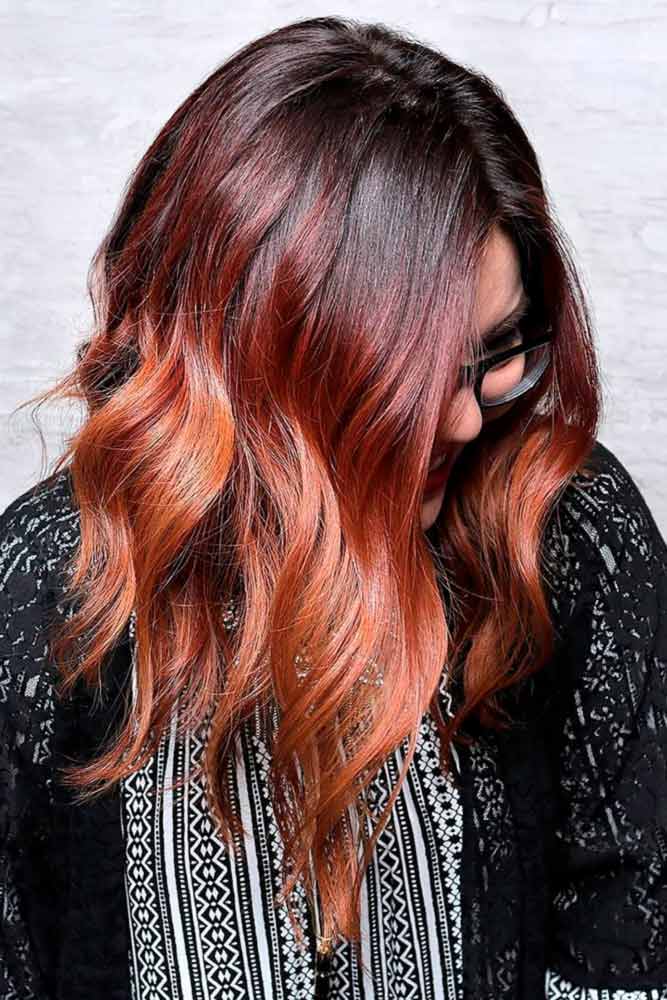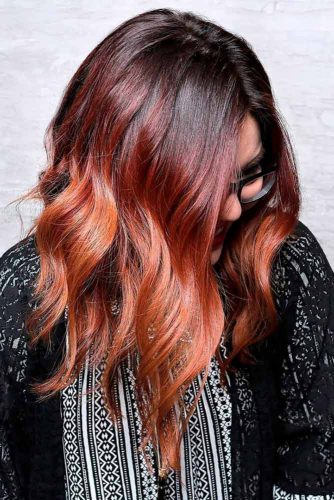 There is nothing better that emphasizes your femininity than a stylish haircut. An inverted bob with rich auburn transition and light waves added looks simply stunning and charming.
20. Small Pink Volume Curls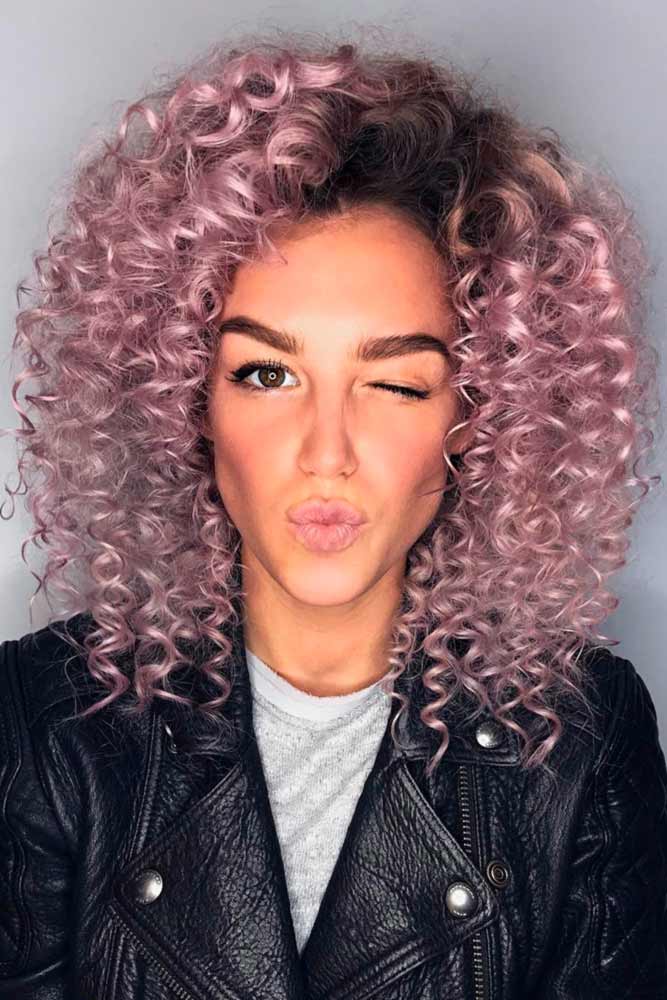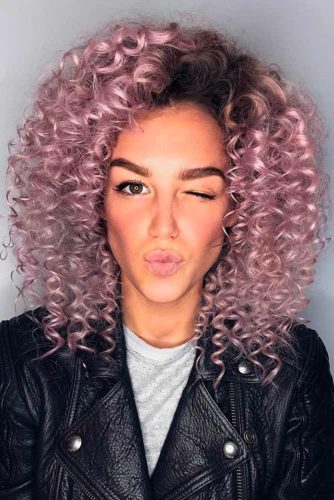 There are no limits for those of you who like to look fun and spicy at the same time. Small dusty pink curls create that sweet and sexy impression many of you aim at. Are you still waiting?
21. Face-Shape Blonde Waves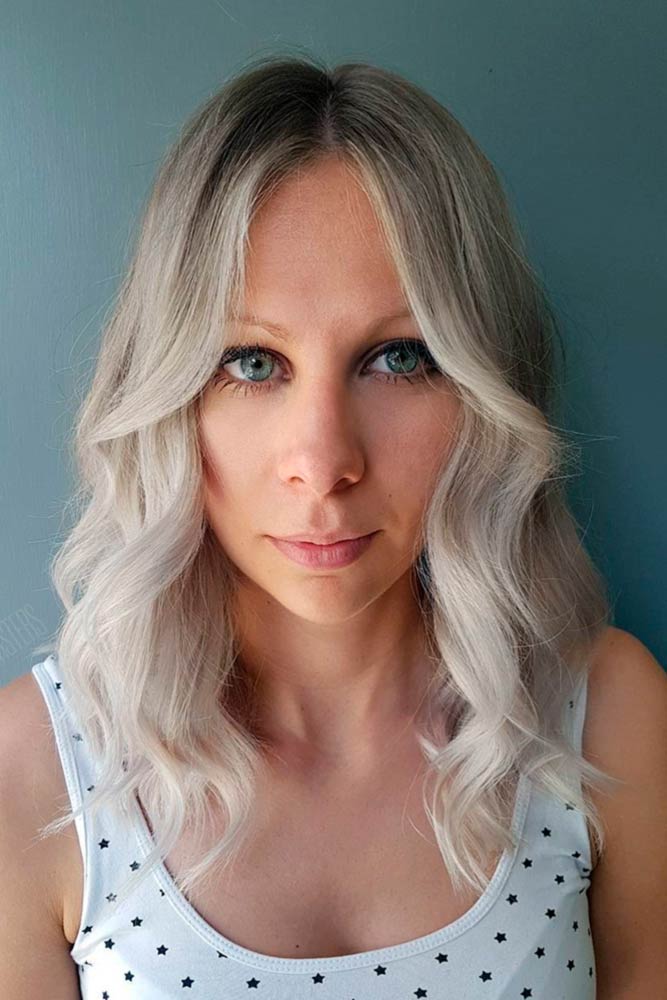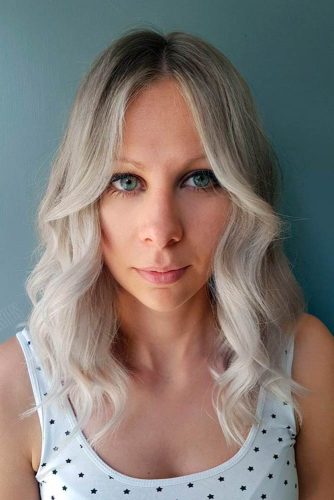 There is nothing a nicely chosen 'do wouldn't take care of. In case there are any flaws you would like to hide, then there is nothing better than cute blonde face-framing waves.
Tips for Short Curly Hairstyles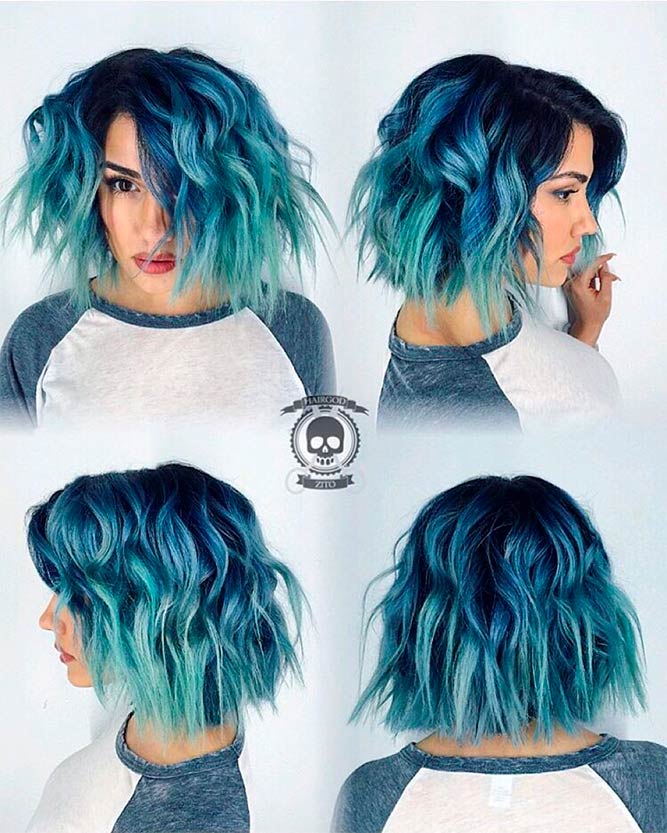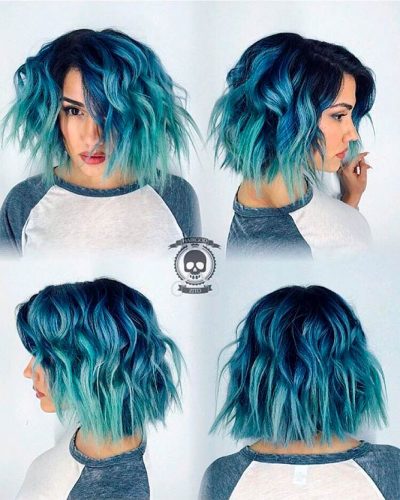 Don't Wash Every Day: Washing every day will only damage your tresses. A lot of women only wash their hair once or twice a week. Condition or simply spritz your hair in-between shampoos to keep your curls happy and healthy.
Use a t-shirt instead of a towel to dry: "Hair Plopping" is all the rage…but for a reason. Towels tend to damage your hair. Using a t-shirt to dry your hair instead of a towel will not only prevent breakage, it will keep your hair from frizzing, as well.
Never brush your hair: Brushes, especially those with harsh, heavy bristles will only damage your hair. Simply finger-comb your hair or use a wide-tooth comb.
Use a Diffuser when Blow Drying: If you have to blow dry your hair, use a diffuser to soften and protect your curls. Too much heat will damage your locks.
Switch to Satin Pillowcases: Satin pillowcases will prevent your hair from flattening and frizzing while you sleep.
Keep it Trimmed: Get your hair trimmed every 6-8 weeks to keep your hair healthy. It will make it grow faster and prevent your curls from damage and frizz.
Thanks to LoveHairstyles.com!